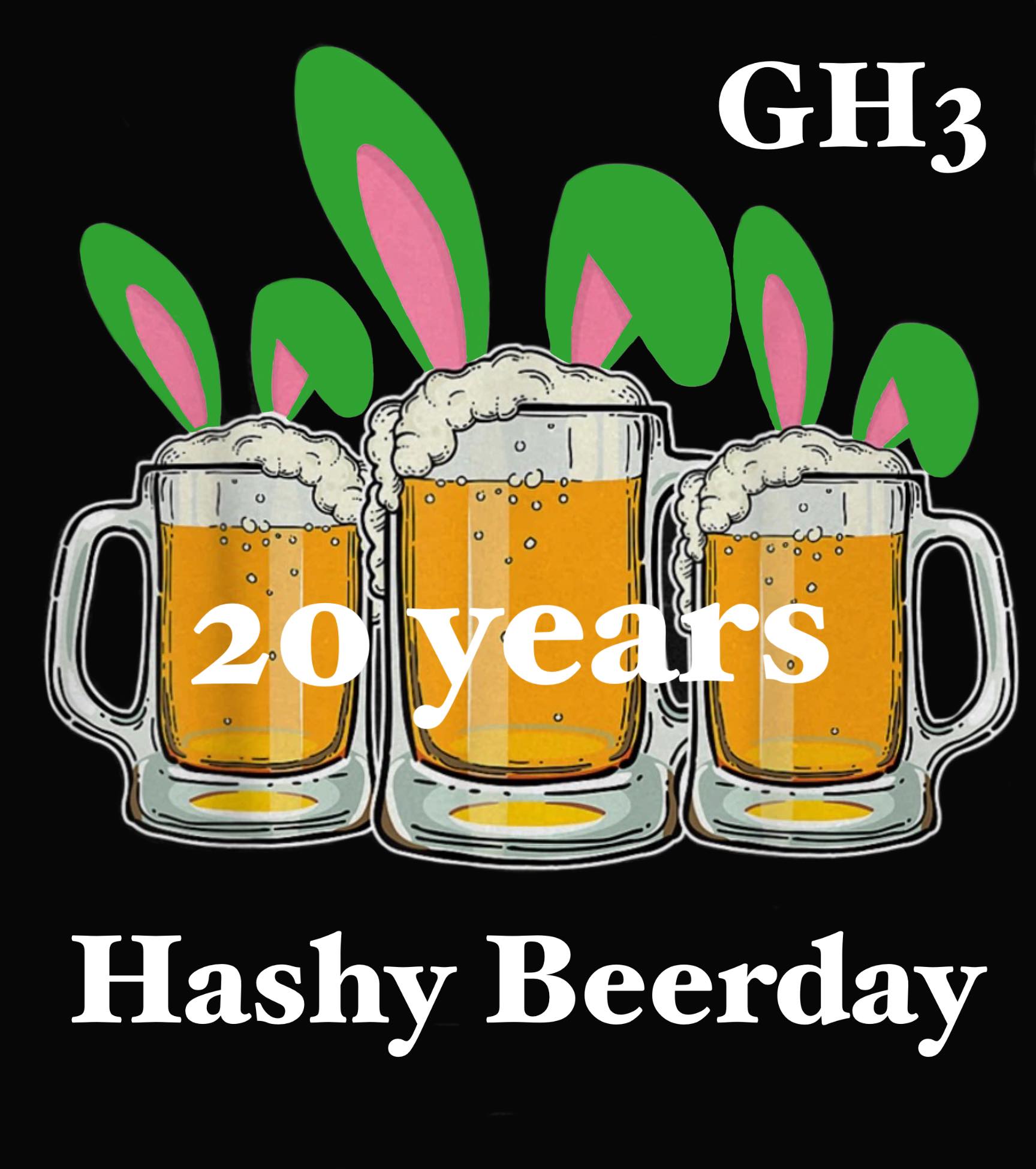 Gothenburg H3 celebrates 20 years of hashing 🥳
When: 7-9 June 2024
Where: Gråbogården, Gråbo
What: Hash weekend for GH3 and friends:
Friday shenanigans
Saturday trail for runners and walkers, circle, dinner, party
Sunday breakkie and hangover trail (-ish)
Take my money already! Yes, while we figure out details, here's the estimate of total cost appox (max) 2500 SEK, including 2 nights accomodation, towels, bedsheets, food, drinks, snacks, beer, goodies and more. Payment at registration 1500 SEK to our hash cash (swish or bank transfer) - second payment in spring 2024.
Limited event – sign up and pay asap! Only paid registrations count, and with only 40 beds, this will be sold out sooner than you can sing Caveman song. Seriously, sign up.
Who can you blame/thank/help/bribe/offer seg-sual favors: Your mismanagement 2023/parteee committee. We will ask for your help, everyone can join for making this a happy little event!
Ok ok, how do I sign up: By sending email to: gothenburghhh@yahoo.se with these details:
Hash name
Kennel
Nerd name
Email
Wanna sleep with
Food allergies
Pay with swish or bank transfer
T-Shirt size
You will receive return email for instructions for payment and a confirmation once you have paid and confirmed your spot.
Information: by email exchange with hash sec Hot Boobs, facebook event page and website event page.
Older members probably wont remember, but according to our website scribblings, the very first hash of a kennel that was soon to be known as Gothenburg Hash House Harriers was on 5th of June 2004 in Mölndal. Soon the name was changed to GH3 and rest is history!
Cum celebrate with us!
OnOn, GH3 Party Committee